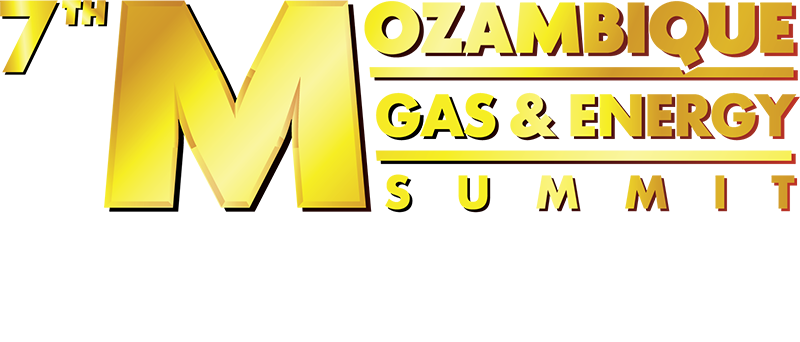 The Official Gas & Energy Event in Mozambique
Days
Hours
Minutes
Seconds
In Partnership With

THE LEADING INTERNATIONAL MEETING PLACE FOR MOZAMBIQUE'S GAS, LNG & ENERGY INDUSTRY
THE OFFICIAL GAS, LNG & ENERGY EVENT IN MOZAMBIQUE
27-29 SEPTEMBER 2022 | MAPUTO, MOZAMBIQUE
JOAQUIM CHISSANO INTERNATIONAL CONFERENCE CENTER
80
Industry Expert Speakers
5
National Country Pavilions
THE MOZAMBIQUE GAS & ENERGY SUMMIT AT A GLANCE
We are pleased to announce the 7th Mozambique Gas & Energy Summit, in partnership with ENH, will be returning in person to the Joaquim Chissano International Conference Center, Maputo, Mozambique from 27-29 September 2022.
Since its inception in 2013, the Summit has played a critical role as a thought leadership platform that sets the direction and strategies of energy policy in Mozambique through the dissemination of information from key stakeholders from across the local and international value chain. The Summit is the perfect opportunity for Governments, Operators, IOCs, EPCs, and SMEs to reassess the constantly evolving energy landscape and explore ideas and approaches that will ensure long-term future success for Mozambique and its citizens within the global energy community.
We look forward to welcoming you all in person safely from 27 – 29 September 2022.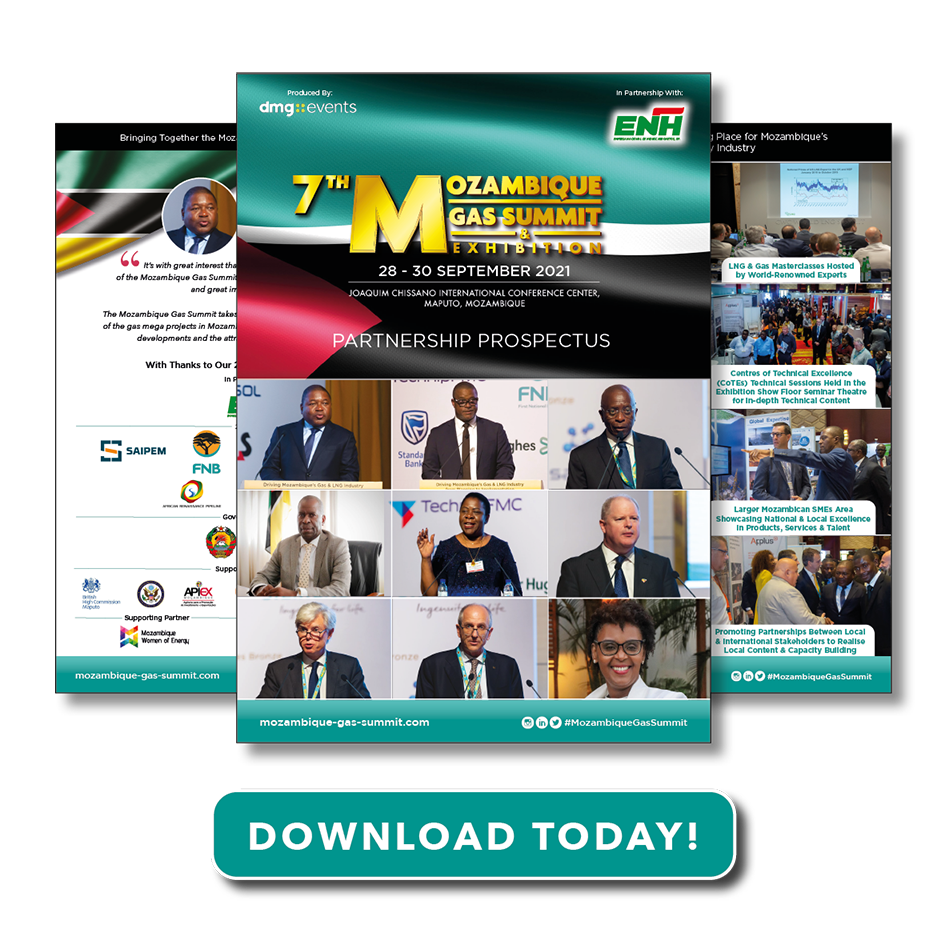 IMPACTING the Mozambican Gas Industry
The 7th Mozambique Gas & Energy Summit in collaboration with IMPACT would like to introduce the new monthly interview series that will be hosted by Anicha Abdul, Managing Director, EP Management & Consulting Services.
Every month, Anicha Abdul will be interviewing professionals from local companies to gain a better understanding of the various ways in which companies can fully maximise the benefits available within Mozambique's gas and ancillary industries.

"It's with great interest that I have followed all annual editions of the Mozambique Gas Summit and I would like to reinforce the relevance and great importance of this event. The 6th edition of the Mozambique Gas Summit takes place in a crucial time for the implementation of the gas mega projects in Mozambique and reflects the important steps in these developments and the attraction of investment to Mozambique."
Confirmed World Renowned Speakers from Mozambique's Energy Community
"The Virtual Summit was very enjoyable - for Anglo Eurasia Power Africa, it was very worthwhile. We were delighted to be one of the sponsors. Dmg events did an excellent job."
"A key event for bringing all stakeholders interested in the gas story of Mozambique together – Well done to dmg events for bringing this great event together."
"I congratulate dmg events for the successful event organized. It was very professional and fruitful."
"Can't wait for the next edition"
Be Part of Mozambique's Trusted Industry Gathering
The 7th Mozambique Gas & Energy Summit has recently been acquired by dmg events from the CWC Group:
Same Team. Same World-Class Event. New Home.
For more information on how to participate at the Summit, please contact:
Alexander Soar, Commercial Director: T: +44 204 5666 783
Alex Pople, Commercial Sales Manager: T: +44 208 0780 779
Gurpreet Hayre, Head of Content - Global Energy Portfolio: T: +44 7906625480
or Email: MozambiqueGas@dmgevents.com